Delveinsight Business Research LLP
According to DelveInsight, the primary hyperoxaluria market size stood at USD 19 million in 2020, which is expected to grow by 2032. Rising number of patients and expected entry of emerging therapies will drive the market size primary hyperoxaluria (PH) market. during the forecast period (2022-2032).
by DelveInsight"Primary Hyperoxaluria Market Overview, Epidemiology and Market Forecast 2032"The report provides an in-depth understanding of the disease, historical and forecasted epidemiology, and Primary Hyperoxaluria market size, share, and trends across seven major (7MM) markets (this is i.e. USA, EU5 (Germany, Spain, Italy, France and UK) and Japan).
The Primary Hyperoxaluria Market report covers emerging drugs, current treatment practices, individual therapies market share, and current and forecasted market size from 2019 to 2032. It also assesses the practice/algorithm of current treatment, key drivers and barriers impacting market growth, and unmet medical needs to select the best opportunities and assess the underlying potential of the market.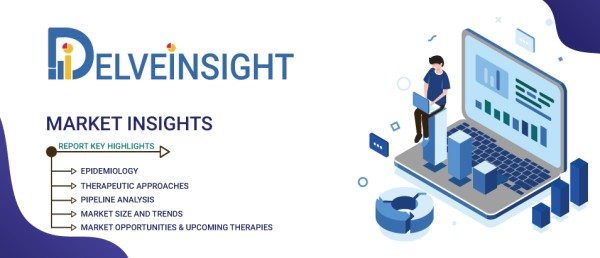 Primary hyperoxaluria: an overview
Hyperoxaluria is characterized by increased urinary oxalate excretion. It can be caused by genetic mutations that result in overproduction of oxalate (primary hyperoxaluria) or enteric hyperoxaluria, which can occur due to malabsorptive states and/or less understood genetic causes. In addition, certain dietary factors can impact urinary oxalate excretion. Primary and secondary hyperoxaluria are two distinct clinical expressions of hyperoxaluria.
Primary hyperoxaluria (PH) is a rare genetic disorder caused by deficiencies in glyoxylate metabolism. Generally speaking, PH is inherited as an autosomal recessive and divided into three types based on the different causative genes: type 1 (AGXT) (PH-I), type 2 (GRHPR) (PH-II) and type 3 (HOGA1 ) (PH-III). The kidney is the primary target of oxalate deposition, in many cases leading to end-stage renal disease.
Key Facts About Primary Hyperoxaluria Market
The total prevalent PH population in 7MM was 11,918 in 2020, which is expected to increase by 2032. However, the majority of cases remain undiagnosed.

Estimates suggest a higher diagnosed prevalence of PH in the United States, with 2,327 cases diagnosed.

Estimates suggest a higher diagnosed prevalence of type 1 PH throughout 7MM. In the United States, of the total number of prevalent cases of PH diagnosed, 1,629 were occupied by the only type 1 PH in 2020.

Among European countries, the UK had the highest prevalence of diagnosed PH with 198 cases, followed by Germany who had diagnosed a prevalent population of 171 in 2020. On the other hand, Spain had the lowest diagnosed prevalent population.
Hyperoxaluria Primary Market
The market outlook section of the report helps in building a detailed understanding of the historical, current and forecasted. Primary Hyperoxaluria Market Size by analyzing the impact of current and emerging therapies. It also provides an in-depth assessment of market drivers and barriers, unmet needs, and emerging technologies that are likely to impact market dynamics.
The report gives full details of Primary Hyperoxaluria Market Trend for each marketed drug and mid- and late-stage therapies by assessing their impact based on annual therapy cost, mechanism of action (MoA), route of administration (RoA), molecule types, competition with other therapies, brand value, and their impact on the market.
Epidemiology of primary hyperoxaluria
The epidemiology section provides an overview of historical, current and projected epidemiological trends in the seven major countries (7MM) from 2019 to 2032. It helps to recognize the causes of current and projected epidemiological trends by exploring numerous studies and research. The epidemiology section also provides a detailed analysis of the diagnosed and prevalent patient pool, future trends and views of key opinion leaders.
Epidemiological segmentation of primary hyperoxaluria
Total number of prevalent cases of primary hyperoxaluria

Prevalent cases diagnosed by age of primary hyperoxaluria

Prevalent cases of primary hyperoxaluria

Prevalent cases diagnosed with primary hyperoxaluria

Prevalent cases diagnosed by sex of primary hyperoxaluria

Type-specific diagnosed prevalent cases of primary hyperoxaluria
Hyperoxaluria primary drug adoption and pipeline development activities
The drug absorption section focuses on the absorption rate of potential drugs recently launched in the Hyperoxaluria Primary Market or should be launched during the study period. The analysis covers primary hyperoxaluria market adoption by drugs, patient adoption of therapies, and sales of each drug.
In addition, the therapeutic evaluation section helps to understand which drugs are absorbed the fastest and the reasons for the maximum use of drugs. Moreover, it compares drugs based on their market share.
The report also covers the Primary Hyperoxaluria Pipeline Development Activities. It provides valuable information on different therapeutic candidates at various stages and on the main companies involved in the development of targeted therapies. It also analyzes recent developments such as collaborations, acquisitions, mergers, licensing patent details and other information on emerging therapies.
See How the Primary Hyperoxaluria Market Will Grow by 2032 @ https://www.delveinsight.com/sample-request/primary-hyperoxaluria-market
Primary therapeutic analysis of hyperoxaluria
Companies around the world are working diligently to develop new treatment therapies for primary hyperoxaluria with considerable success over the years. Currently, several key players are diligently involved in the development of new therapies. Emerging therapies are expected to be launched in the coming years and are expected to transform the dynamics of treatment.
Some of the Major Companies in the Primary Hyperoxaluria Market Include:
oxthera

Dicerna Pharmaceuticals

Allena Pharmaceuticals

Biocodex
And many more.
Primary therapies for hyperoxaluria covered in the report include:
Oxabact

ALLN-177

Stiripentol

Nedosiran (DCR-PHXC)
And much more.
Other emerging drugs and key companies are covered in the report. Download the sample PDF to learn more:
https://www.delveinsight.com/sample-request/primary-hyperoxaluria-market
Table of Contents (TOC)
1. Key information
2. Executive Summary
3. Competitive Intelligence Analysis of Primary Hyperoxaluria
4. Primary Hyperoxaluria Market Overview at a Glance
5. Background and Overview of Primary Hyperoxaluria Disease
6. Patient journey in primary hyperoxaluria
7. Epidemiology of Primary Hyperoxaluria and Patient Population (in US, EU5 and Japan)
8. Hyperoxaluria Primary Treatment Algorithm, Current Treatment, and Medical Practices
9. Unmet Needs in Primary Hyperoxaluria
10. Key Parameters of Primary Treatment of Hyperoxaluria
11. Main marketed products for hyperoxaluria
12. Emerging drugs for primary hyperoxaluria and latest therapeutic advances
13. Primary Hyperoxaluria Major Seven Market Analysis
14. Attribute analysis
15. Hyperoxaluria Primary Market Outlook (in USA, EU5 and Japan)
16. Overview of Access and Reimbursement for Primary Hyperoxaluria
17. Opinions of KOL on Hyperoxaluria Primary Market
18. Key Drivers of Hyperoxaluria Market
19. Key Barriers to Hyperoxaluria Market
20. Appendix
21. DelveInsight Abilities
22. Disclaimer
*The table of contents (TOC) is not exhaustive; final content may vary. Refer to the sample report for the complete table of contents.
Download a sample PDF to explore the report's key offerings:
https://www.delveinsight.com/sample-request/primary-hyperoxaluria-market
About DelveInsight
DelveInsight is a leading business consultant and market research firm focused exclusively on life sciences. It supports pharmaceutical companies by providing complete end-to-end solutions to improve their performance.
Other health trend reports by DelveInsight
bowel management systems market
The research report on Intestinal Management Systems Market provides comprehensive information on historical and forecasted market size, share, trends, and growth estimation for Intestinal Management Systems. It also covers the latest advancements, collaboration, latest innovations, emerging devices and key companies working in the global bowel management systems market.
Media Contact
Company Name: DelveInsight Business Research LLP
Contact person: Shruti Thakur
E-mail: Send an email
Call: 09650213330
Address:304 S. Jones Boulevard #2432
Town: Vegas
State: NV
Country: United States
Website: https://www.delveinsight.com/